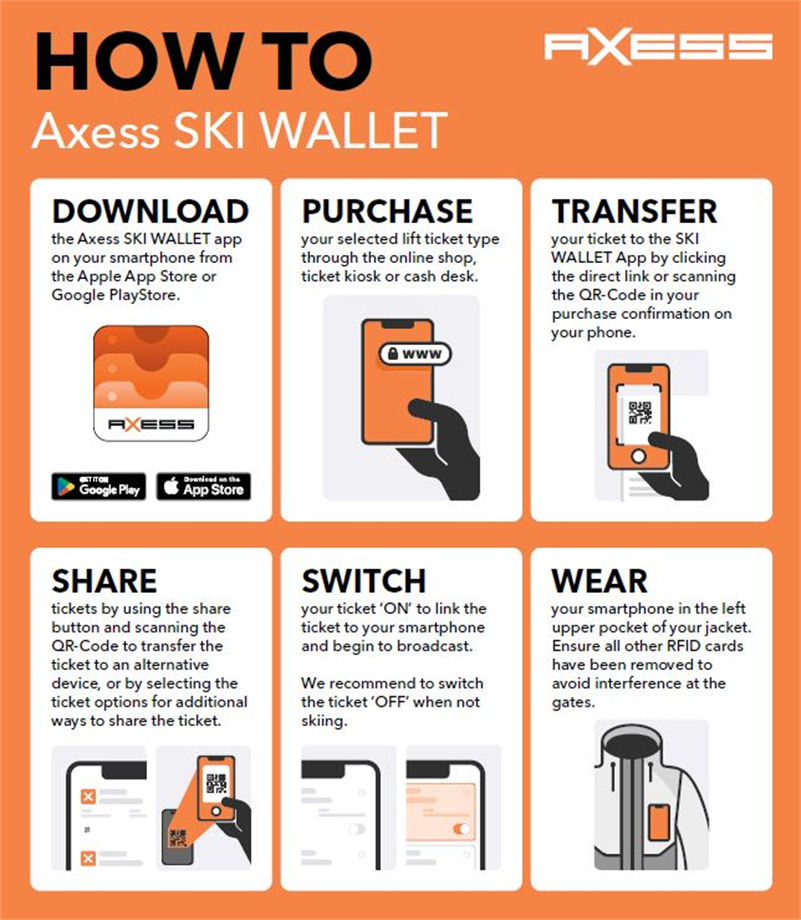 Once the ticket is activated, the app is not dependent on an internet connection and only requires bluetooth.
Ensure your smartphone is fully charged before use and monitor your battery level during your ski day.
Always keep the SKI WALLET app running in the background.
Minimum phone requirements:
Apple iPhone: iOS 16.0 or later. Models: iPhone 8 or later.
Android OS: Android 8.0 or later.
Please download the SKI WALLET app and go through the introductory steps and familiarize yourself with
the description and function before you complete the ticket purchase in the webshop.